YOUR VEHICLE DESERVES A SPA DAY
Performance Auto Spa has spent the last decade serving the Central Ohio area offering the pinnacle in artisan automotive restyling, protection and preservation. From Modesta Ceramic Coatings to multistep paint correction we offer award winning service built on integrity and continuity in a resplendent 20,000 sq ft facility just outside Dublin Ohio. We are proud to be a SelectPro FormulaOne automotive window film dealer and offer Paint Protection film from Xpel installed in our dedicated film suite. 
Learn More
Performance Auto Spa is a world-class automotive tinting, paint protection, and detailing facility serving Central Ohio.
Performance Auto Spa offers the ultimate experience in customized automotive restyling, protection and preservation.  We are proud to be a SelectPro FormulaOne automotive window film dealer as well as one of the best paint protection installation shops out there.
The moment you walk through our doors you'll know that our state-of-the-art facility was designed with no compromises when it comes to taking care of our clients and their automobiles.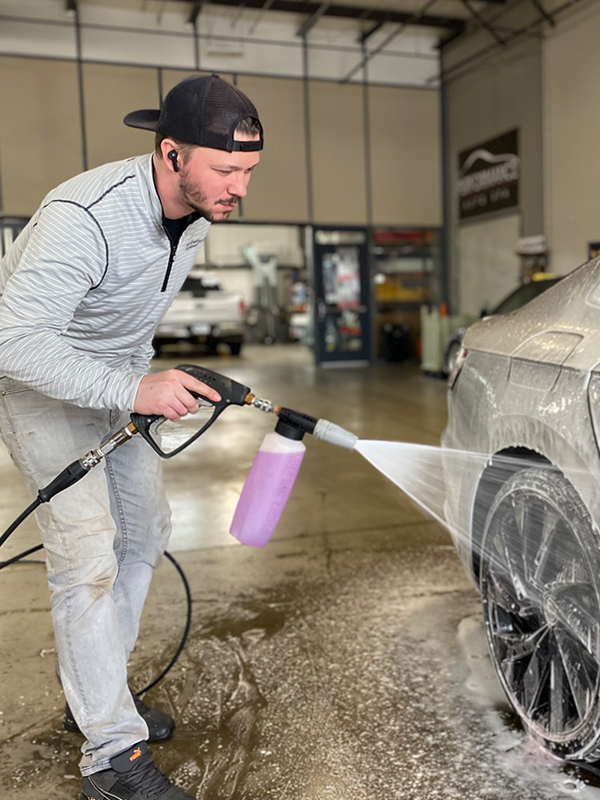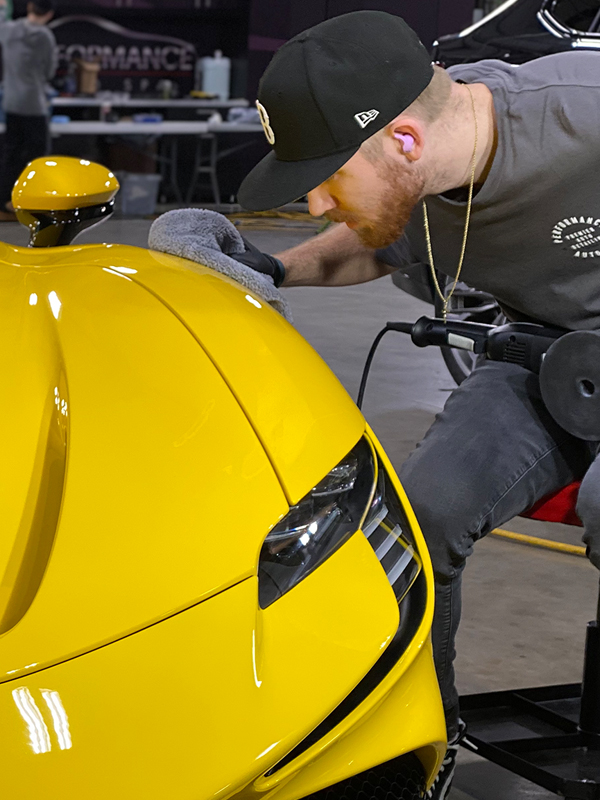 From the spotless service area that uses the latest in equipment to the luxurious lounge that pampers clients while they wait, you'll immediately see why Performance Auto Spa is the best there is. You can pick up products at our fully-stocked retail shop to keep your car looking great between spa visits. And as an added feature unique to Performance Auto Spa, we have a demonstration area designed for monthly car care tech clinics and car club meetings.
Whether you need supplies, services or both, give us a call or send us a message. We promise to help and treat you right.
Window Tint
Performance Auto Spa has over two decades of experience installing both automotive and architectural films. Yes, even before there was a Performance Auto Spa there was Performance Films Group installing some of the most cutting edge films in the business, infact if you have been in any large corporate structure in Central Ohio, it's likely you have looked out through one of our installations. We offer Lifetime warranty on every tint we offer and are a LLumar Select Pro Dealer. We offer 3 grades of film in the following VLT : 5|15|35|50|80. Many cars can be tinted while you wait. All window tint requires an appointment be scheduled and our scheduling staff may ask for specifics such as vehicle trim level. All film is cut on our state of the art plotter with the most up to date patterns. Hand cutting is available upon request. 
Paint Protection
Xpel has long been one of the most trusted names in Paint Protection Film and we have been installing it for over a decade! Their latest film, Xpel Ultimate Fusion features the same great self healing protection against stone strike that it always has but adds the hydrophobic properties of their Fusion Ceramic Coating. We also offer Xpel Stealth, a cutting edge Satin finish film that adds a deep satin to your paint's finish while offering the amazing stone strike protection Xpel is renown for. All Xpel films come with a 10 year warranty. Each of our 5 film installers are Xpel advanced certified. We offer wrapped edges on all exposed edge surfaces and can cover the entire car should you desire.
Detailing
More than a simple Hand wash our trained and certified technicians are capable of full car wet sanding, multi step concours correction and more. We are Ohio's only accredited Modesta Ceramic Coating installation facility. Each coating is hardened under our Infratech lamps. With a service to meet the needs of everyone from Exotic car collectors to operators of fleet trucks we have detail bays large enough to accommodate over the road trucks yet flexible enough to suite the smallest and most intricate carbon fiber hyper car. Cars prepared by Performance Auto Spa have graced the finest show fields, Magazines and housed in Museum collections. Let the professionals at Performance Auto Spa Pamper, Perfect and Protection your cherished Car, Truck or collectible.